Even during a relaxing day of fun at the track, we've seen cars flip over and roll right in front of our eyes. (Shown at the right is a Saturn owner at Gingerman Raceway 8/99 - click HERE for more from that event.) It may not be very common in a non-race environment, but it does happen.

Not many of us are professional racers, and it makes me nervous to think that a moment of lapsed attention or a slight mistake at speed could result in a wreck. No matter how much a person tries not to think about it, it will still be there in the back of your mind.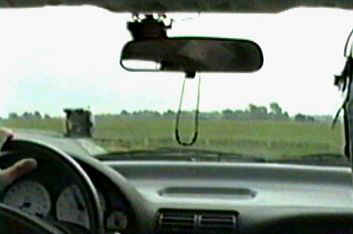 Pic courtesy the Wallycam - Thanks Wally!