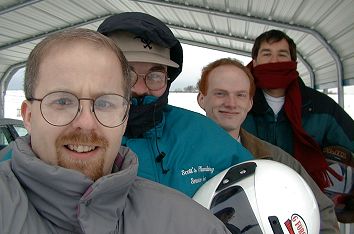 Lane (WI), Deebs (IL), Jamin (NY), and Wally (MI).

The SPC was helping out with trackside services for the day which included vehicle tech inspections (for proper maintenance & safety) as well as flag duties (to alert drivers to track condition and session status).

Since we were helping out for the event, we had to be there - but we didn't think anyone else would be bold enough to show up to drive on a day like this.