Sometime during the summer of 2000, I remember Deebs asking during one of our club's track events, "Hey, you guys want to go to Ireland?"

Of course, my first thought was "Uhh, what???"

As we were to find out - the Deebs family has relatives in Ireland, and many of them try to make the trip several times each year. During this trip, Deebs and his wife-to-be Joanne would be researching and finalizing their wedding plans, as they had decided to be married in Ireland.

I thought of rolling hills, the Atlantic coast, a rich cultural history, Guinness beer, hanging out in pubs, European cars, escaping Wisconsin in the winter...

Damn, lets go!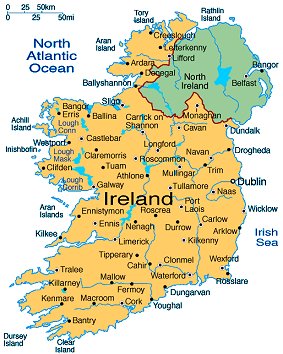 Click map above for a larger view.