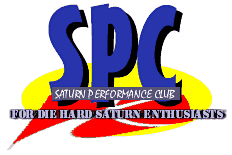 The 2001 Saturn Performance Club Rally
The Saturn Performance Club is a group of die-hard Saturn enthusiasts dedicated to taking their cars and their driving ability to the next level. The annual club Rally is held each summer in Chicago IL and brings many enthusiastic owners with custom and performance-modified Saturns from the U.S. and Canada. You can take a look at my pictures from previous club Rallys in my site's Archives section.
The 2001 Rally was the club's fourth, and was held from June 29 - July 4, 2001. Members attended from Wisconsin, Illinois, Minnesota, Ohio, Texas, Nebraska, Manitoba (Canada), Massachusetts, Michigan, Kentucky, New York, Connecticuit, and Missourri.

Arrival